Fight, explore and ride together in a monster-shifter action RPG!
Embrace your new-found powers as a shapeshifter in Coridden, an action adventure RPG for 1-4 players with a strong co-op focus. Utilize your various forms traits to overcome obstacles and defeat tough enemies.Set out on a mission to unravel the mysteries of a lost civilization, and to stop a slumbering threat from erupting once again…
Key Features
– Explore a sci fi-fantasy world alone or together in up to 4 player co-op
– Attack, dodge, jump, shoot and more in the hack and slash style combat
– Build your character with various items and skills
– Ride on your partner's creature form in co-op!
SAVE THE PEOPLE OF A DISTANT WORLD
Take the role as one of four thrill-seeking siblings, who suddenly gain superhuman abilities after receiving old artifacts.
Explore different paths in the choice-driven dialogues and the various quests you can take on during your mission to save your world.
BECOME A SHAPESHIFTER
Experience the strength and freedom of being a shapeshifter! Shift between your human and beast whenever you want and utilize each form's strengths when needed.
Gather DNA from the creatures you defeat and use them as items, just like any other loot. The different forms are not only usable in fights, you can also use them to traverse faster and overcome environmental obstacles.
FIGHT USING BOTH YOUR SKILL AND CHARACTER BUILD
Build your character with attributes, skillpoints and items and complement your character build with your own skill in the hack and slash style combat.
Learn how and when to attack, dodge, block, jump, shoot, shapeshift, grab and use abilities to take out the aggressive beasts, bandits and security machines that you'll encounter on your journey.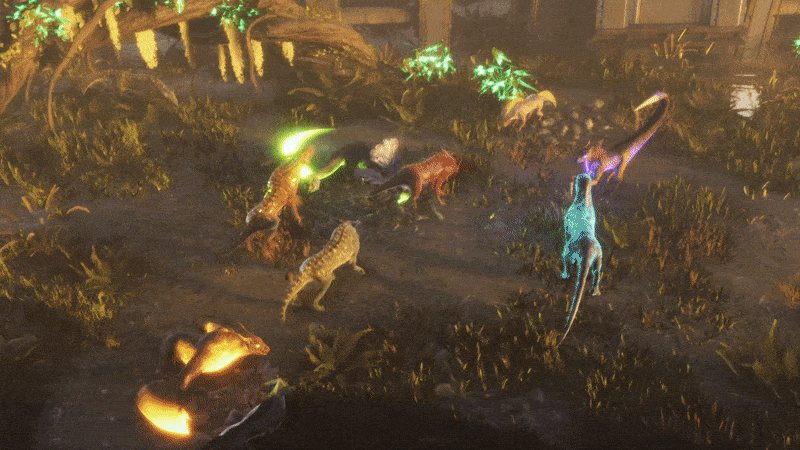 RIDE OUT TOGETHER IN CO-OP
Up to 4 players can play together in drop in/drop out co-op gameplay. Work together while fighting, exploring, engaging in dialogues and building your skilltrees.
In co-op you also unlock a special team mechanic: riding on each other's back to become a strong cavalry unit together!